Who are the Wyrd Sisters?
We started out as the Wood Sisters!
In building and construction the term "sistering" simply means adding extra material to strengthen damaged material (typically floor joists).  Since the first day of triple sistering the Wood Sisters have each taken their own unique path through life, while continuing to support each other. We look forward to offering our sistering support to you! Find out more about each of us below~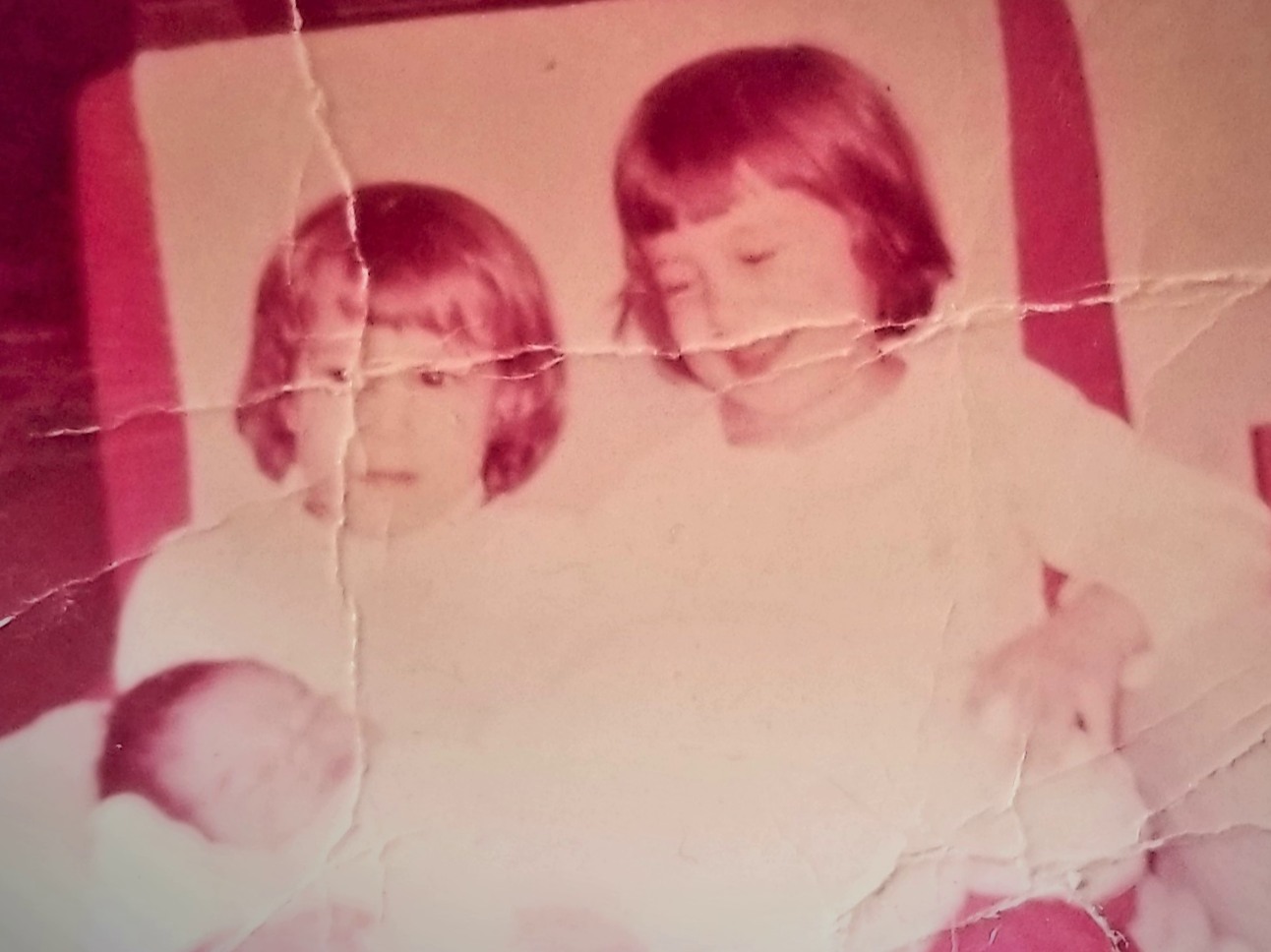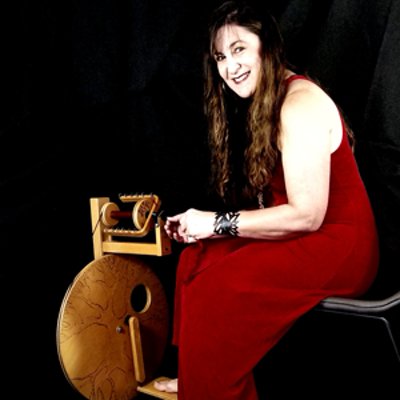 Pamela Penney
Stitch Witch, Weaver of Magic and Wonder, and
Mind/Body Wisdom Practitioner
Pam began her career 30+ years ago as an interior designer with a desire to solve workspace issues and increase peace and productivity for her clients. Looking to balance her work with raising her two, now adult children, Pam left architecture behind in the 90s and began utilizing her creative talents as an artist and arts educator, allowing herself a more flexible schedule and the ability to work with and inspire children and adults. The awareness that art and movement can support wholeness and greater health and well-being has led Pam to obtain her certification in MindBody Therapy. She continues to work toward integrating inner focusing and somatic creativity practices for her students with the same desire to increase peace and ease productivity that motivated her at the start of her career.
When Stitch Witch Pam is in her art studio she "spins straw into gold", making art yarns often from salvaged and upcycled materials with her many spinning wheels. These art yarns are used to create mixed media artwork, weaving together a wide variety of ancient textile art techniques. Her passion is drawing from the wisdom of the ancestors into contemporary creations with a focus on revisioning the value and visibility of what has been viewed traditionally as "women's work" and giving new life to what was formerly looked at as junk. See more at PamelaPenney.com
As for the time Pam is not in the classroom or her studio, she can be found tossing balls to her two adopted terriers, Fiona and Stormy, or golfing with her husband of 34 years.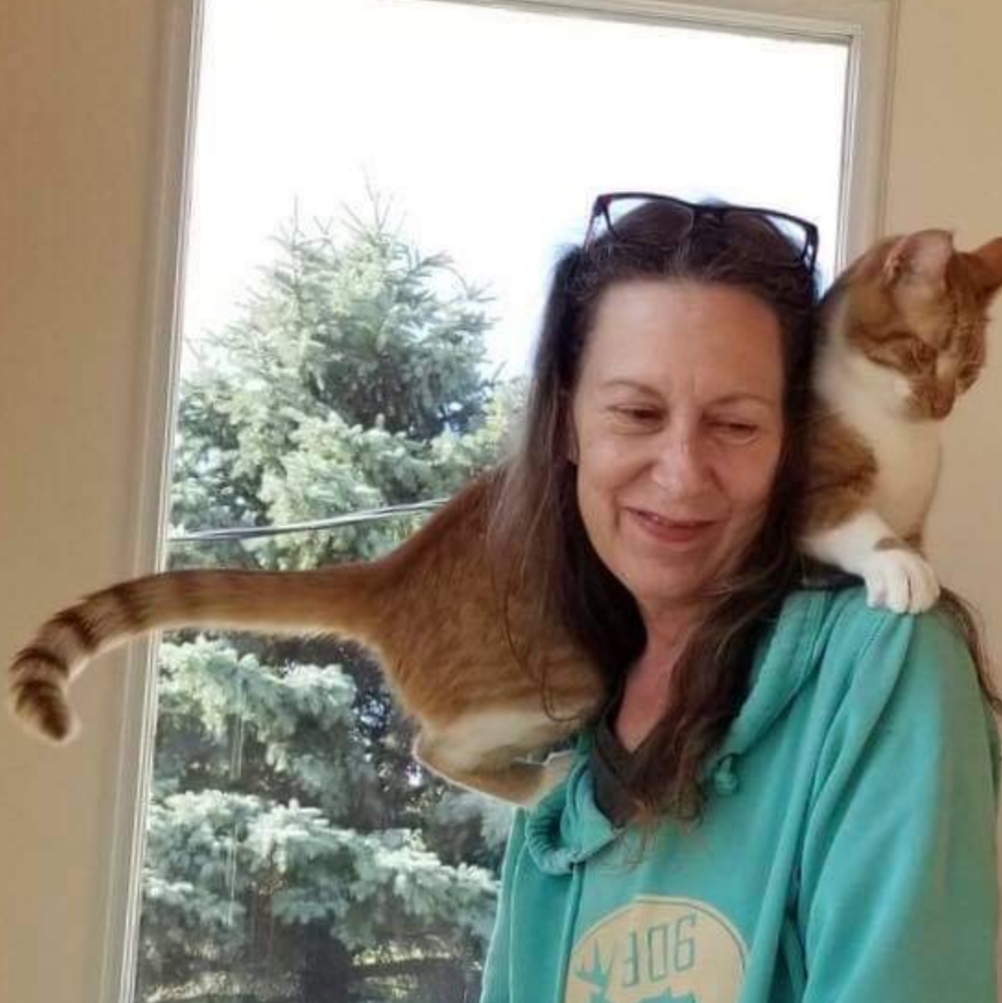 Brenda Krause
Finance Witch, Tax Master and Tarot Wizardess
Brenda Krause is a tax professional in the small town in Michigan where she was born.  She began her tax professional career twenty-five years ago as a way to combine a career with child rearing.  Over the years she progressed from part-time seasonal work to attaining her enrolled agent designation to buying a tax franchise.  Currently she is working for the company that bought her business and making plans to retire sometime in the next decade.
When Brenda is not buried in tax forms she is covered in pet hair from her shoulder cat, Butters and her English Setter, Annie, the best dog in the world.  She has too many vintage Singer sewing machines to be considered normal.  Her sewing machine collecting bug is surpassed only by her collection of tarot decks.
Brenda and her husband of 35 years have raised one son and enjoy spending as much time as possible up north.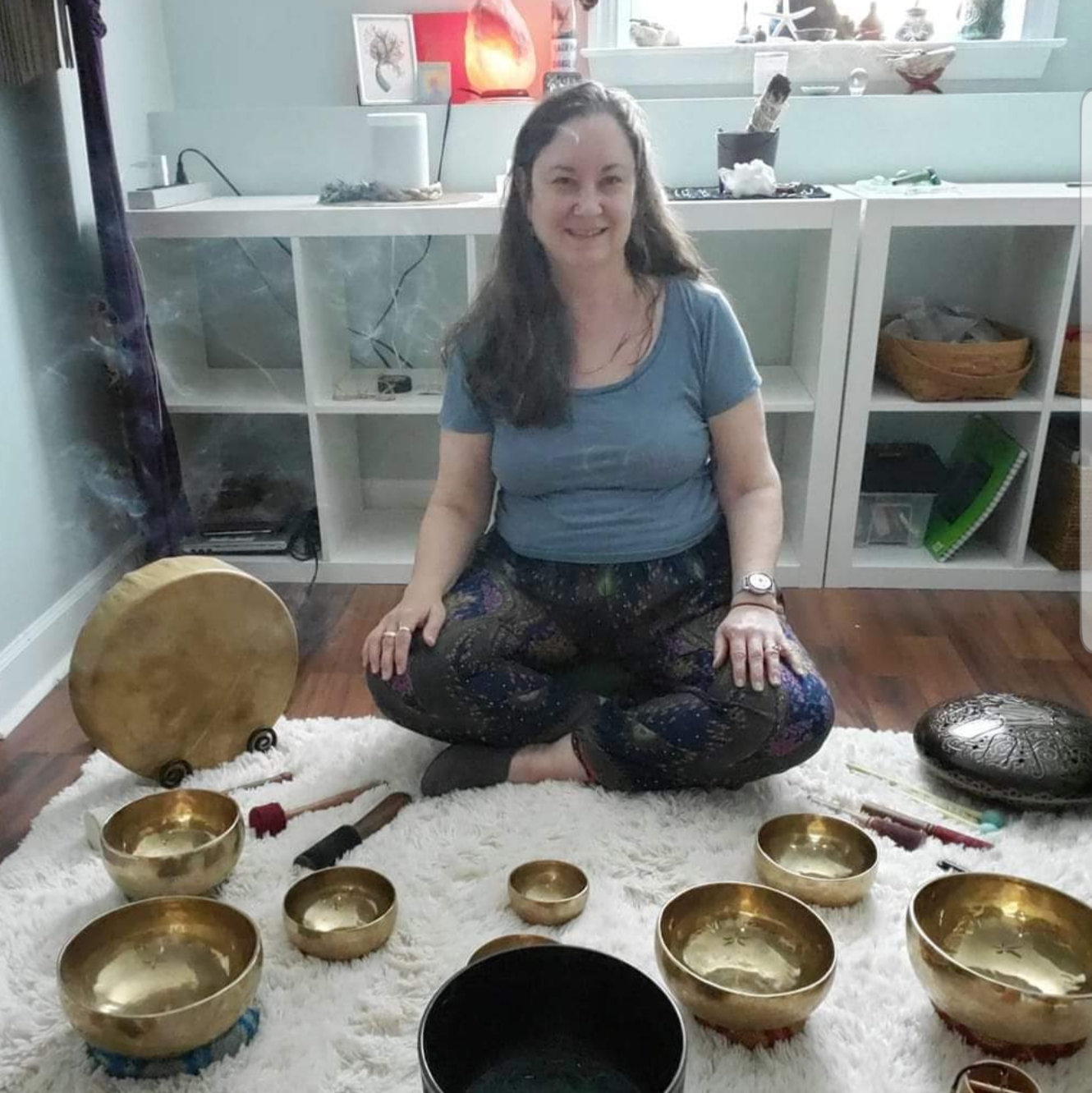 Beth Oberle
Green Witch, Yoga Instructor, Sound Healer and
Pet Whisperer
Beth Oberle is a Green Hedge Witch who uses yoga, Reiki, Tarot, Shamanic Sound Healing and herbs in her personal practice and when offering healing to others. She has completed 500 hours of yoga teacher training and is attuned to Level II Usui Reiki with a focus on Animal Reiki. 
She has lived in Chattanooga, TN for 5 years where she also runs a pet-sitting and dog-walking business. She shares her Scenic City home with Castiel (the best dog in the world) and 3 cats; Leche (the old man), Ozzy (the Prince of Darkness) and Lilith (Monster of the Night and her Familiar).  She is also the mother of two amazing adult daughters who encourage her every day to be the woman she was meant to be. 
Beth also loves to make and create through the magic of sewing and crafting. She runs an online store at www.spiralpathhealingarts.com where she sells handmade, one-of-a-kind, Tarot deck bags, wraps and other hand-crafted items for your witchy practice. You can also find her on Youtube at Spiral Path Arts where she shares Witch-crafting tutorials and lifestyle vlogs.